May 2019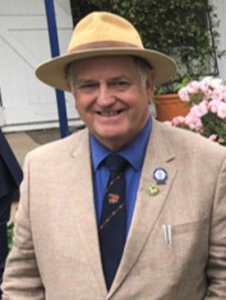 Stephen Newstead took early retirement in 2019 having worked at the farm for 40 years.
Stephen was involved in many different operations on the farm. These included the dressing and drying plant, he then progressed to senior spray operator for many years.  His records and tidiness were always first class and he always took great pride in stacking potato boxes in to the stores.  Many of those boxes were made by himself over the winter months.
His retirement in May 2019 was marked with a BBQ party at our Boathouse where he particularly enjoyed the 'Peking Pork Chops'.  Stephen is also well known in the community as Chairman of the Ashmanhaugh Parish Hall.  We wish him a long and happy retirement.