October 2019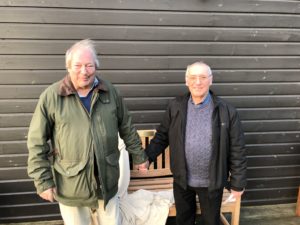 Steven Summons retired on the 3rd October 2019 and we all look forward to the Royal Norfolk Show 2020 when we hope, he will be presented with a long service award for 57 years on the Trafford Estate.
Starting work at the age of 15 for Douglas Jones a tenant on the estate at that time.  The farm was taken in hand and Stephen joined the farm staff here.  He was often involved with cultivations, potatoes and combine harvesting. For the past ten years Steven moved on to Estate work, trimming hedges, trees, mowing and keeping everywhere tidy, including mole catching.  Visitors to Wroxham have often remarked how well the area was cared for, thanks to Stephens work.
Michael Trafford hosted a lunch for Steven at the Boathouse in December attended by colleagues and friends on the Estate.  Previously living at Frettenham with Karen for many years they have recently moved to Wroxham.  We hope they will enjoy a long and happy retirement.